LeBron James added a new crown to his collection on Monday: the most expensive basketball card of all time.
According to PWCC Marketplace, a signed 2003 James Exquisite Collection patch card sold for a record-breaking $5.2 million in a private sale.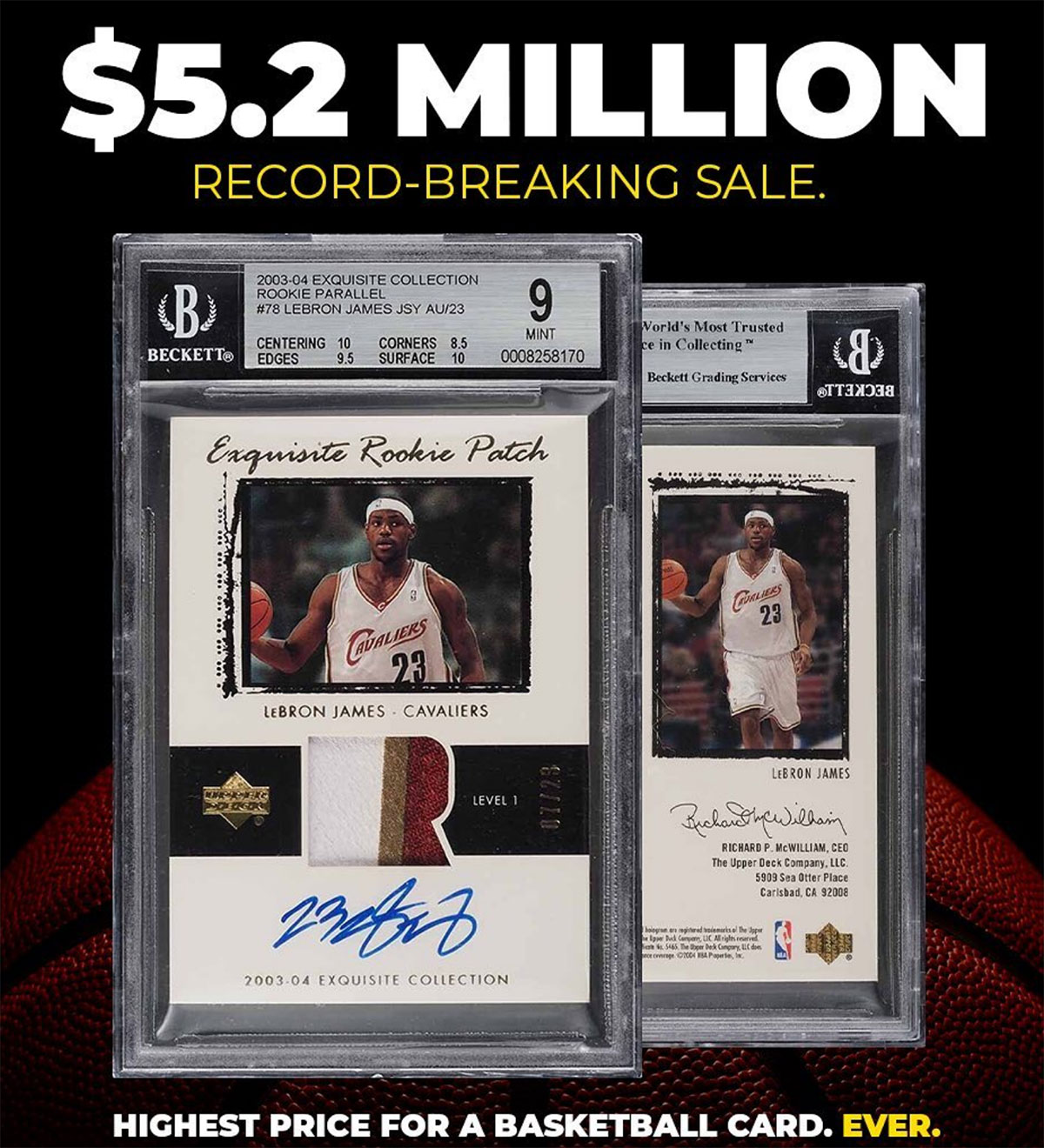 The buyer of the card was not disclosed.
Per PWCC Marketplace, the card also tied the all-time sports trading card record, set by a 1952 Mickey Mantle card in January.
"This was actually in the works for a while," PWCC's director of business development Jesse Craig told Darren Rovell of The Action Network. "The demand for rare cards, especially basketball right now, is just like the demand for fine art."