This story originally appeared on Forbes.
Since Tracy McGrady entered the NBA in 1997 as an 18-year-old rookie, he has participated in dozens of sessions where he signs autographs and other memorabilia. Like most athletes, he earns a flat fee for signing items and interacting with fans. To him, it is an easy way to make money and appeal to people who admire him.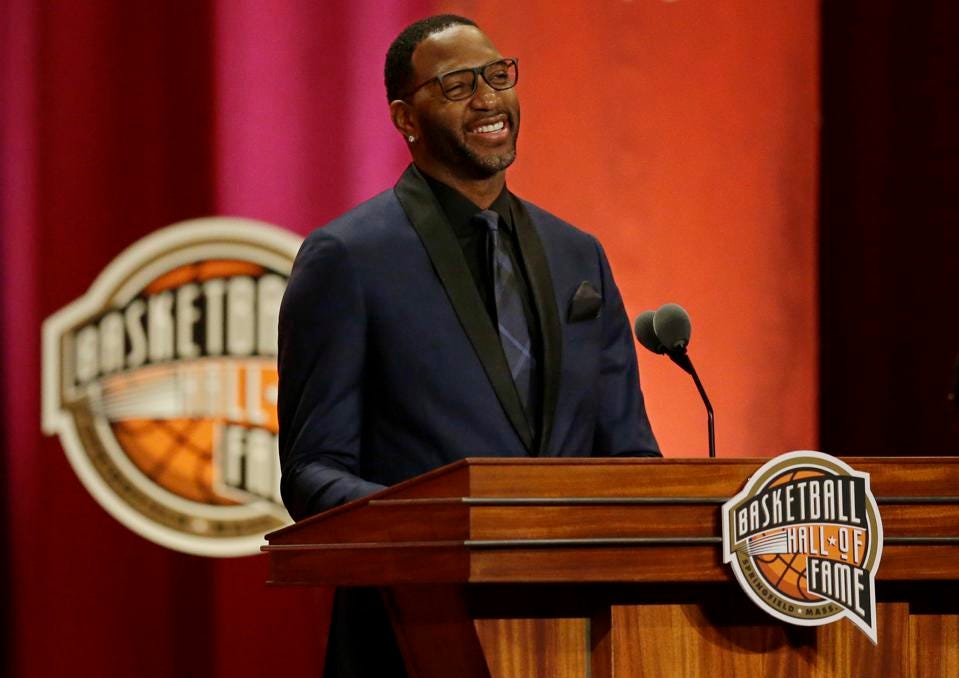 Still, as McGrady has gotten older, he has realized that the companies and promoters that organize the sessions likely make a good amount of money, as well, although how much is a mystery because there's no transparency. And so, McGrady was intrigued when Dubrey Black, a friend and entrepreneur, approached McGrady last year about selling items directly to consumers.
That was the genesis behind SOLEcial, an app that McGrady and Black are launching through which anyone can buy about 80 items that McGrady has signed. The memorabilia includes trading cards, 8x10 images from McGrady's playing days, basketballs and sneakers that McGrady has never sold before.
McGrady, who was inducted into the Naismith Memorial Basketball Hall of Fame in 2017, plans on releasing an item every 24 to 48 hours through the app. People can then enter a raffle to win the item or place a bid to win it via an online auction. A representative from PSA, the top sports memorabilia grading company, graded each of the items to ensure they are authentic. And McGrady has included a recorded video describing each item, the story behind it and what it means to him.
"(Black) is doing something for the athletes because he's seen a hole in the memorabilia world where the athletes are getting cut out of a lot of money," said McGrady, a seven-time All-Star who averaged 19.6 points, 5.6 rebounds and 4.4 assists per game in his 15-season NBA career. "We get checks, but we don't see what's on the back end. We don't know how much the company is making. This is a great opportunity for us to see that and gauge what we really could make off our name and what we've been able to do throughout our careers."